Office La Belle Donna, Amstelveen, The Netherlands
| | |
| --- | --- |
| Project | La Bella Donna |
| Client | ProWinko |
| Location | Amstelveen, The Netherlands |
| Architect | Benthem Crouwel Architects |
| Contractor | H.J. Jurriëns BV |
| Entrance | Circular Full Vision Revolving Doors; model CFV 2500 AX NSW |
| Dimensions | Ø 2500 mm, height 3550 mm |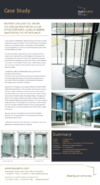 Download case study
Office La Belle Donna, Amstelveen, The Netherlands
The wishes of the client and the architect were to create a flowing transition from the large, beautiful forecourt to the inside of the building through the entrance doors, without any interruptions and completely transparent. Minimalism was in important condition in the process.

We found it in the Bauporte CFV all-glass revolving doors, model CFV 2500 AX NSW.
---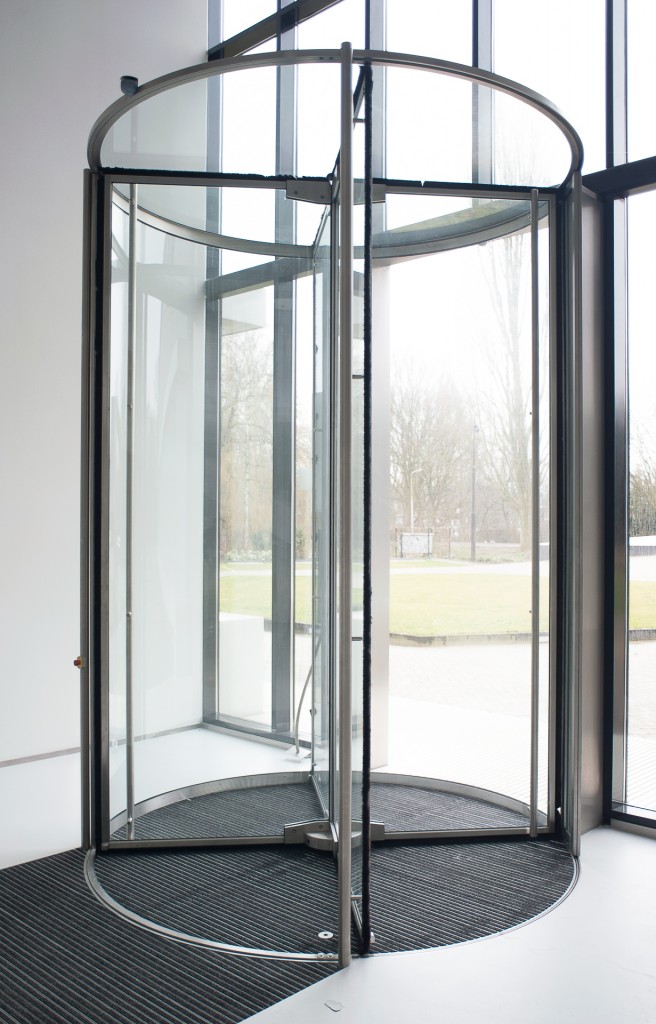 The automatic revolving doors are fitted with walls and a glass top made from a piece of extra-clear glass (through the use of low-iron glass).
---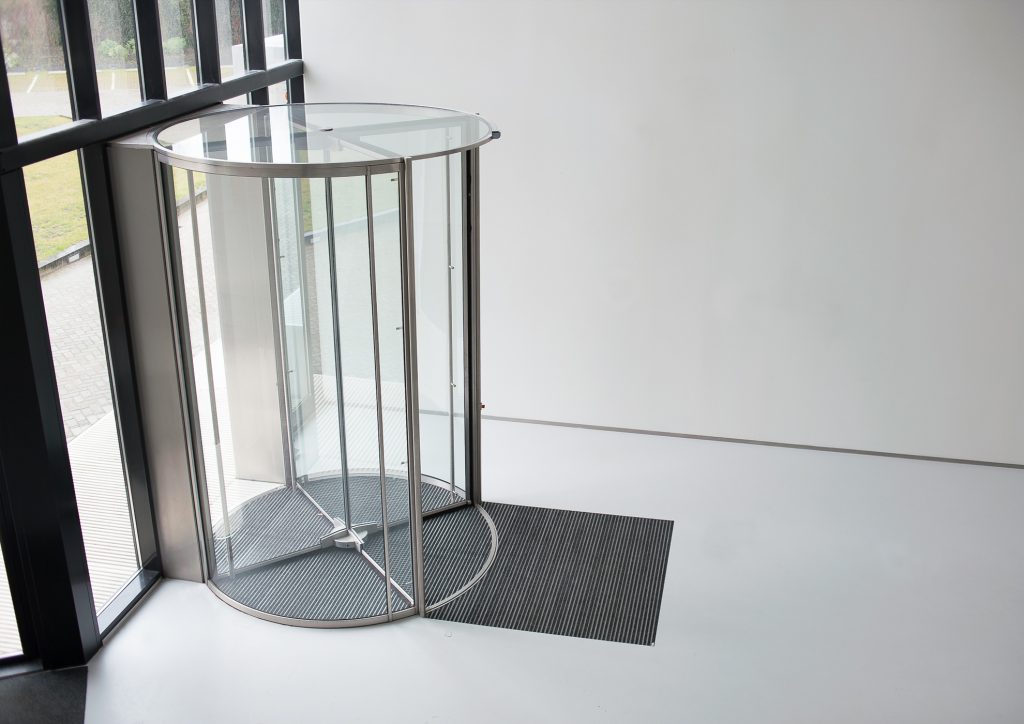 That is as transparent as it could possibly get, as there are no posts involved in the glass. The glass top is on four sleek stainless steel posts outside the diameter.
---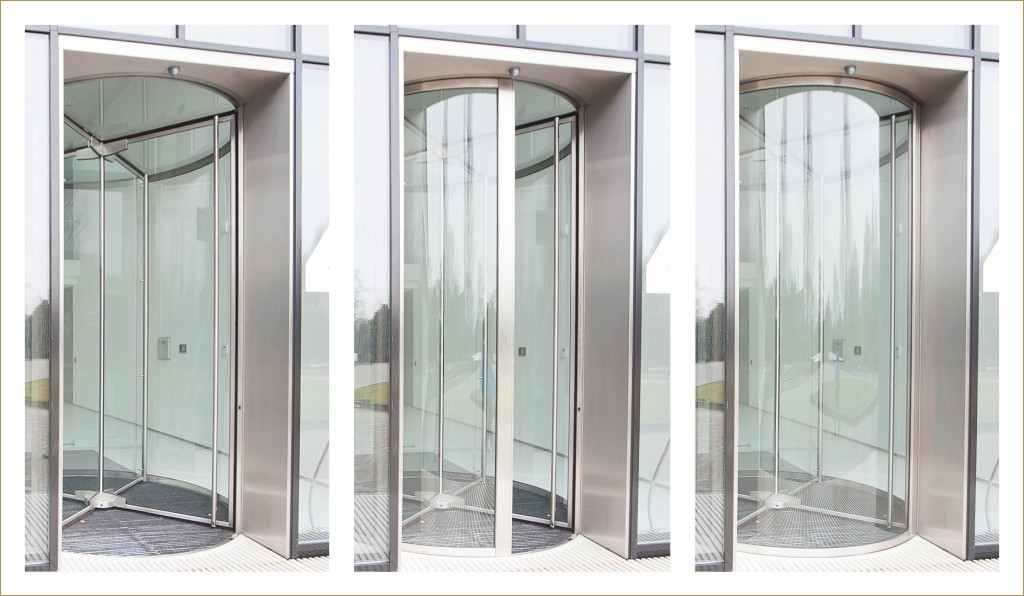 The security in the building was created by executing a stable glass wall as a sliding element, which can be slid in front of the daytime entrance at night.
---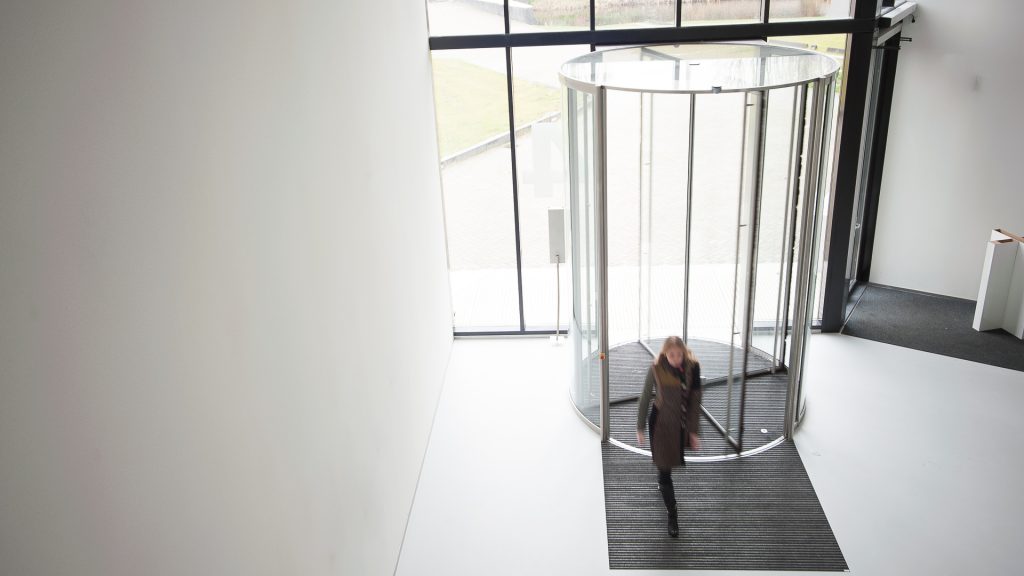 This NSW wall enables only one glass panel to be placed in front of the daytime entrance at night with no extra posts. Transparency at its best!
---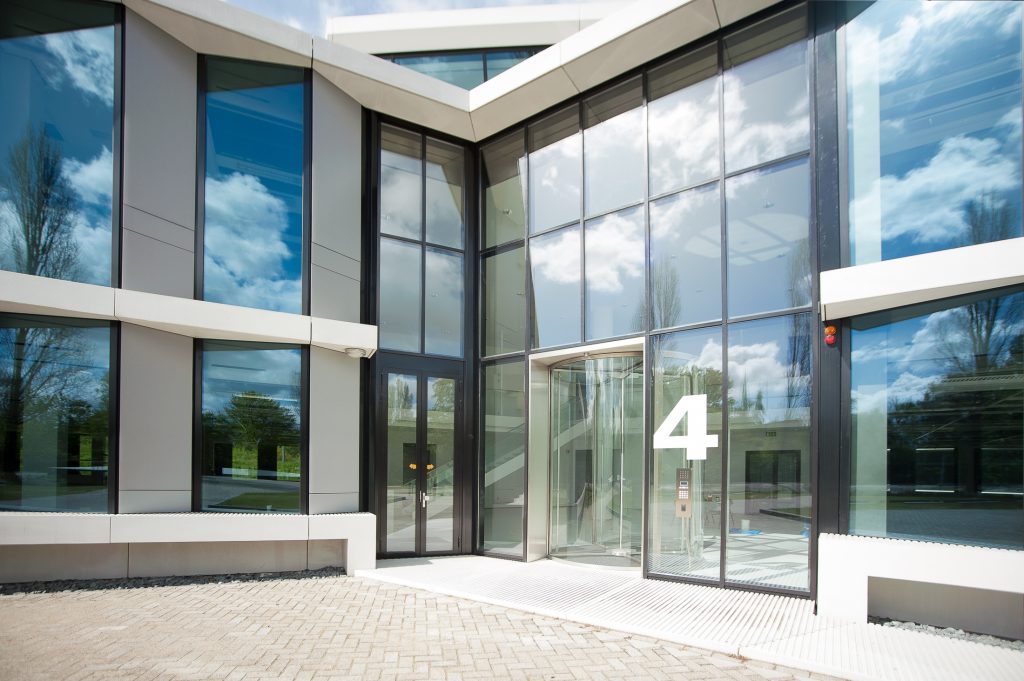 The closure meets the WK3 norms – on the inside – as well. The closure with the facade was created with double brush strips.
---