Museum Van Gogh Museum Amsterdam, The Netherlands
| | |
| --- | --- |
| Project | Van Gogh Museum |
| Client | Rijksvastgoedbedrijf 's-Gravenhage |
| Location | Amsterdam |
| Architect | Hans van Heeswijk Architecten |
| Contractor | Octatube |
| Entrance | 2 Circular Full Vision Revolving Door;
model CFV 2500 MX NSWM RC2 (burglar proof) |
| Dimensions | Ø 2500 mm, height 2800 mm |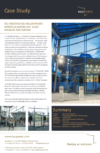 Download case study
Museum Van Gogh Museum Amsterdam, The Netherlands
In 1999 Kisho Kurokawa architects & associates designed a new wing for the Van gogh Museum in amsterdam. Part of this wing comprises of a large pond on basement level. The pond has been incorporated as part of a stunning new entrance. The Van Gogh Museum's new entrance is designed by Kisho Kurokawa & associates and was further developed by Hans van Heeswijk architecten and Octatube.
---
The full glass revolving doors, designed and built by Bauporte, are incorporated into the design, in collaboration between Octatube and Bauporte.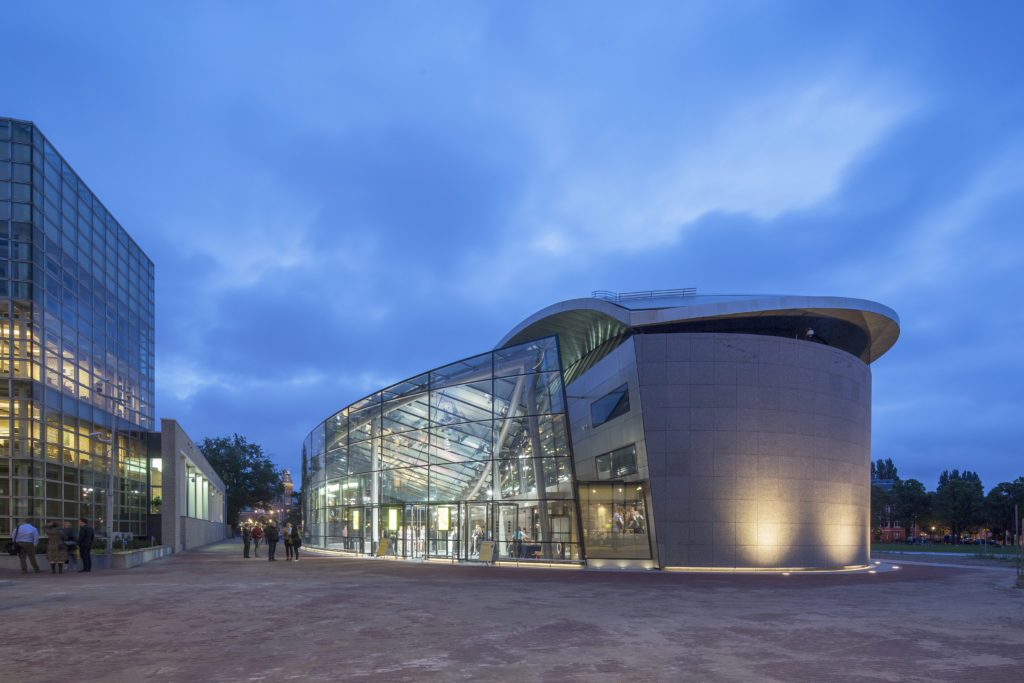 ---
The state-of-the-art glass structure complements the curved and elliptical shape of the Kurokawa wing, while connecting it to the original museum building designed by gerrit Rietveld.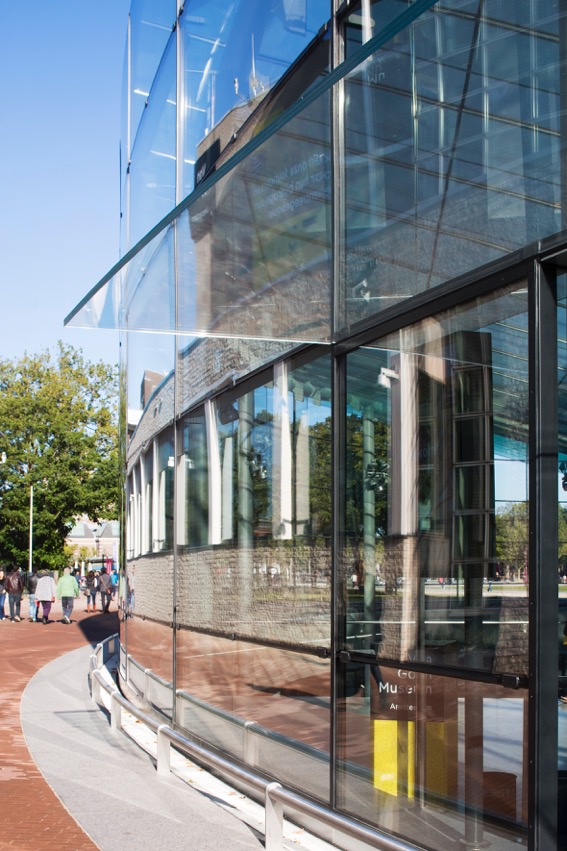 ---
Bauporte was responsible for the technical design, engineering, production, installation and maintenance of the transparent revolving doors, defining the identity of the transparent entrance building.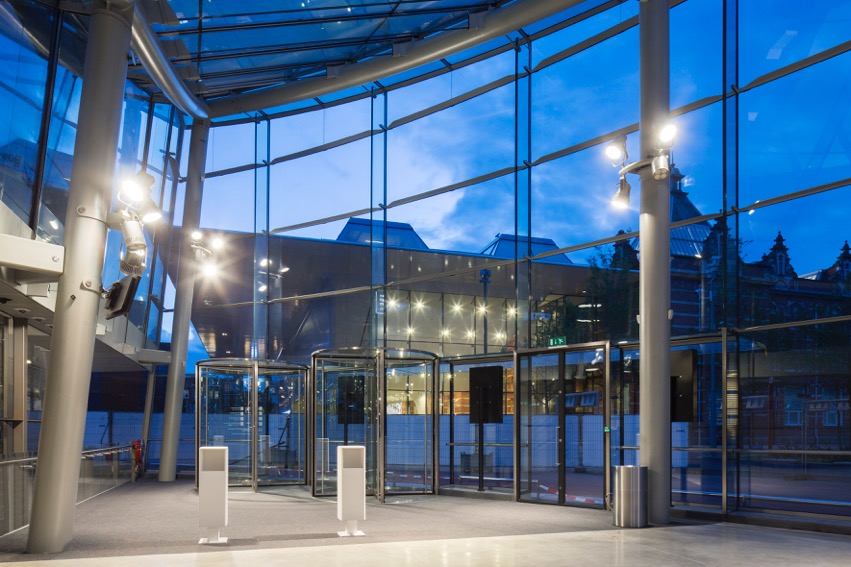 Bewaren
2,100,000 Visitors a year are entering and exiting out through the bauporte revolving doors, the doors are working constantly 365 days a year. The stainless-steel construction, long life bearings and glass will ensure that the doors will fulfill their job for a lifetime. Bauporte Maintenance provides a quality service which prevents call outs.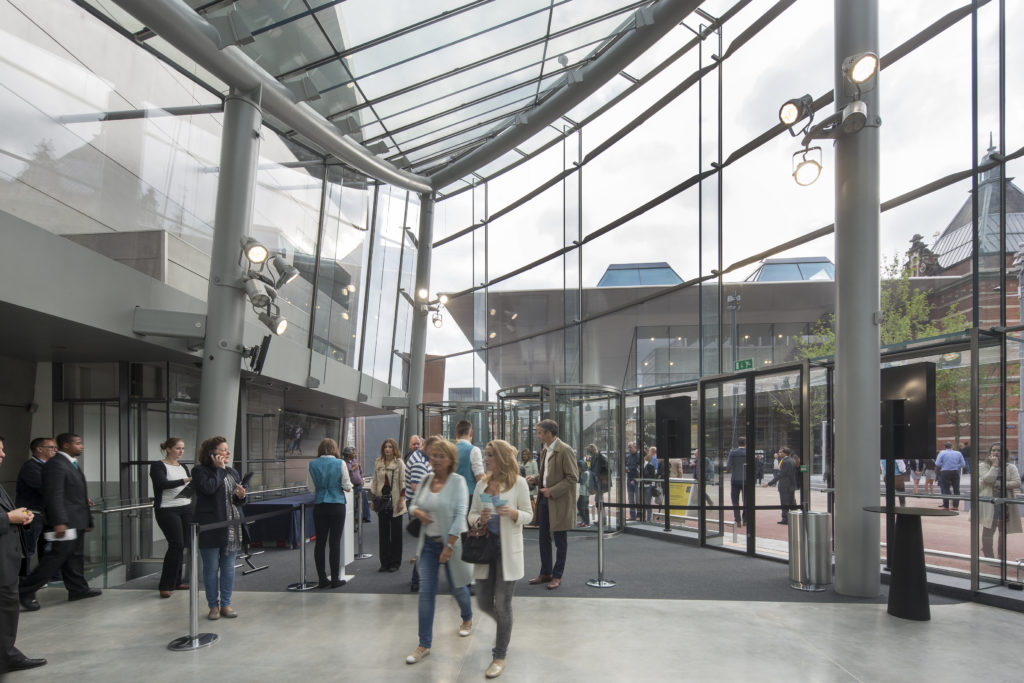 ---
These full transparent manual revolving doors CFfV 2500 MX NSWM RC2 provide entrance and exit points out of the crowded museum.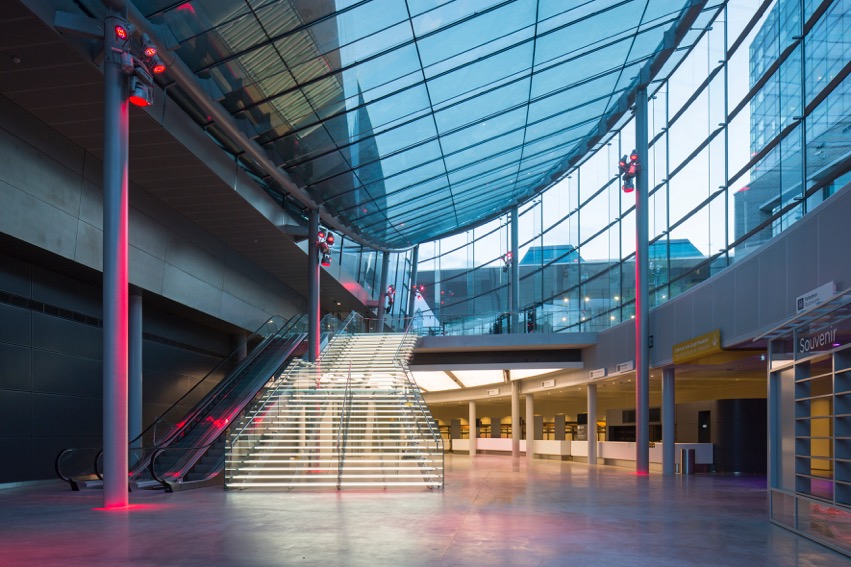 ---
The certificated sophisticated NSWM night closure system protects the museum out of hours against any unsolicitous behavior, achieving class RC2 resistance compliant to the EN 1627 standard.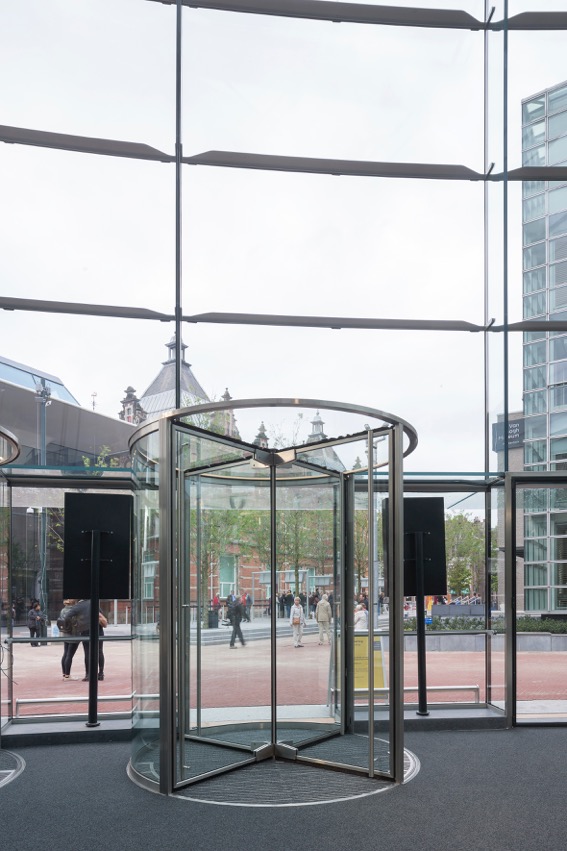 ---
The in-ground heaters prevent draught entering the building and keeps the entrance comfortably warm on cold days.

Bewaren