Office Forum, Heerhugowaard, The Netherlands
| | |
| --- | --- |
| Project | Forum Heerhugowaard |
| Client | Koper Vastgoed |
| Location | Heerhugowaard, The Netherlands |
| Architect | |
| Contractor | |
| Entrance | Dubble winged, curved automatic sliding doors; |
| | model BSDR2 AO Elegance |
| Dimensions | Ø 3400 mm, height 5730 mm |
| | Width 1450 mm, height 4270 mm |

Download case study
Office Forum, Heerhugowaard, The Netherlands
Koper Vastgoed accommodated her office in the year 2000 in the stately office building Forum, Heerhugowaard, The Netherlands.
Bauporte was invited to design and create a 7800 mm high TALL revolving door. The upper part was transferred into a magnificent glass lantern with a height of 3400mm. The lower part became a four winged, automatic revolving door.
---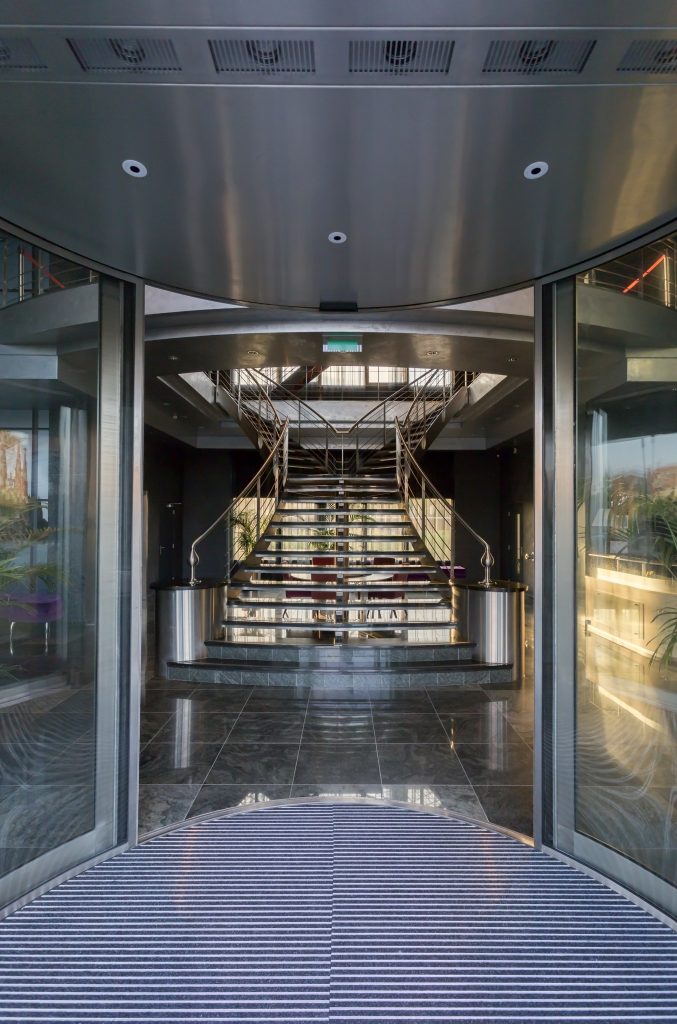 Times have changed. Together with new tenants came new de- mands for the building's main entrance. The new tenants wanted a completely open entrance.
---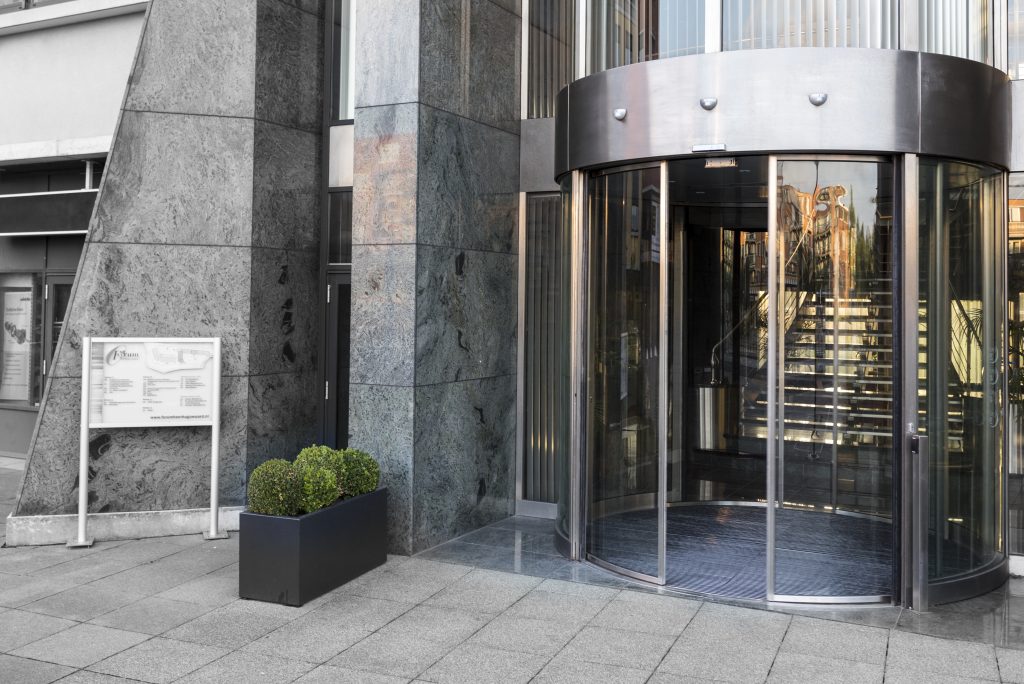 Large groups of people are able to walk straight trough and wheelchairs can easily drive inside.
---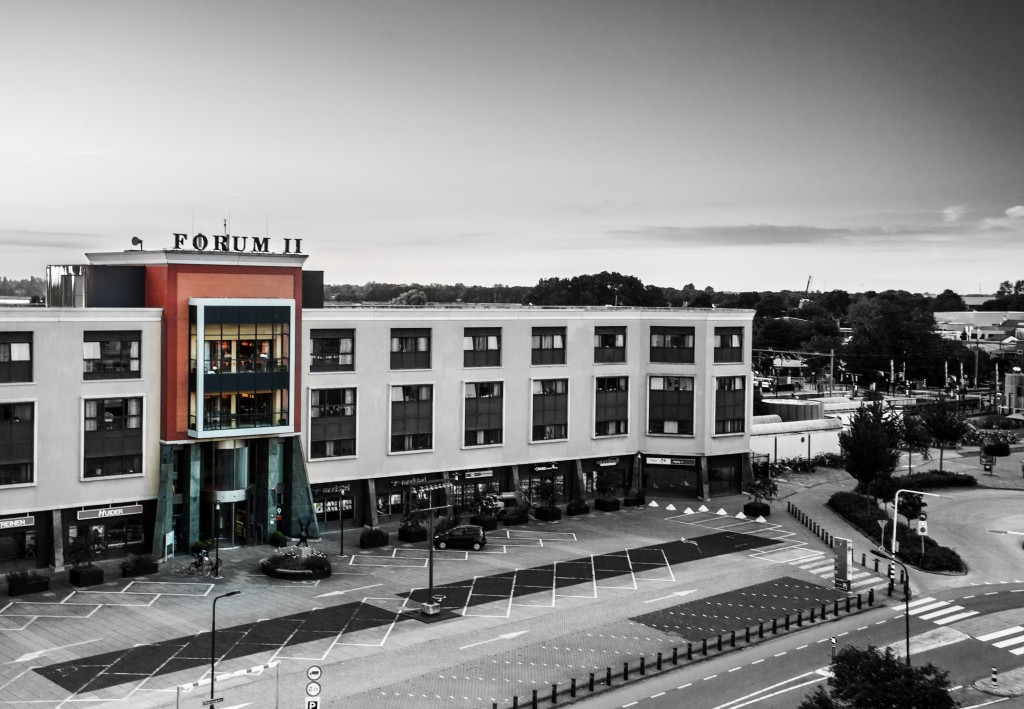 Bauporte has given the door an entire new function by keeping the existing surroundings and taking out the rotating part
---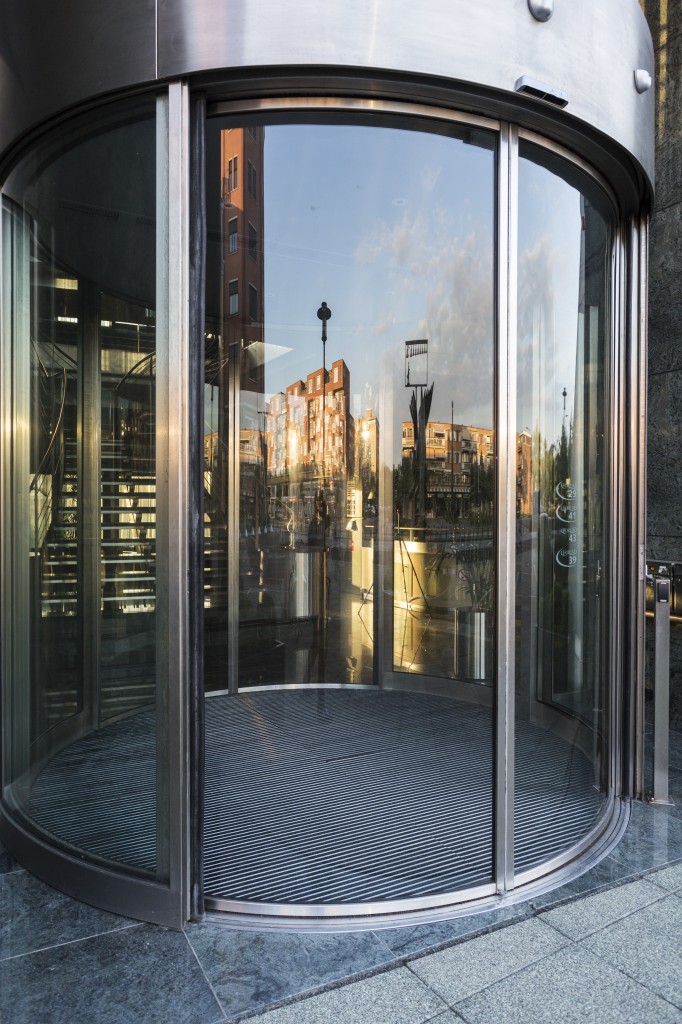 There came a curved double-winged automatic sliding door, model BSDR2 AO Elegance
---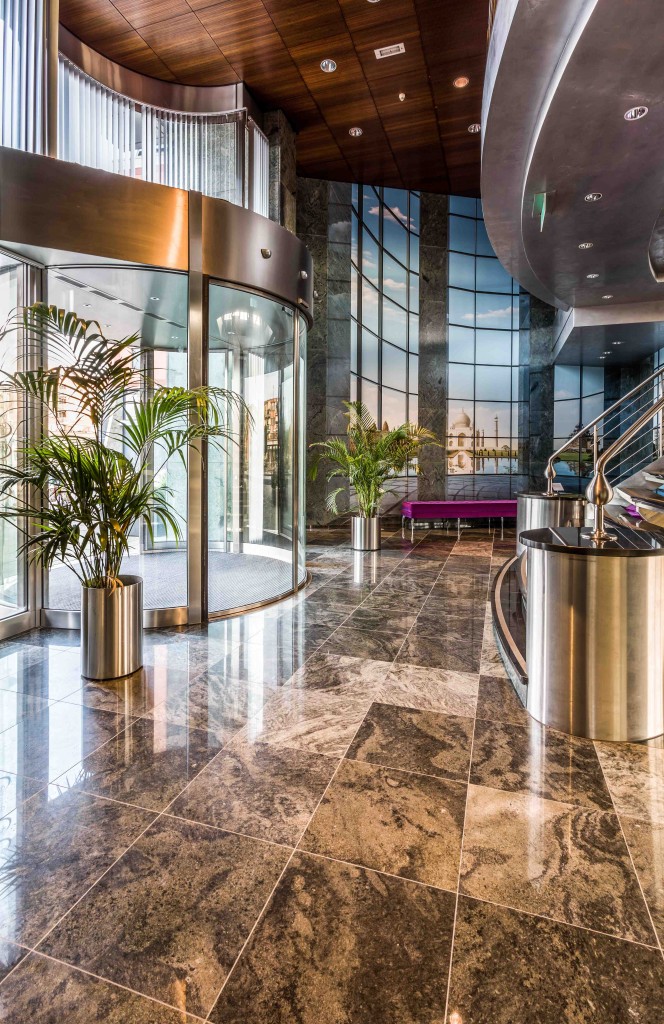 There didn't take any aesthetic change to the building place, so there was no need for a building permit. By installing the Bauporte air curtain in the centre of the door, the entrance was complete: "A passage with great capacity, inviting, warm and transparent".
---