Theater, Stadstheater Deventer, Deventer, The Netherlands
| | |
| --- | --- |
| Project | Stadstheater Deventer |
| Client | NV Vastgoedmaatschappij Cultureel Centrum Deventer |
| Location | Deventer, The Netherlands |
| Architect | I'M Architects |
| Contractor | BAM BV |
| Entrance | 2x Circular Full Vision TALL Revolving Doors; model CFV 2200 MYN TALL |
| Dimensions | Ø 2200 mm, 1th height 4010 m, 2nd height 6010 mm |

Download case study
Theater, Stadstheater Deventer, Deventer, The Netherlands
The architect Im was commissioned to add a unique, high-quality look and feel to this building that was to be modified. The main entrance was to become a tall, glass crowd puller.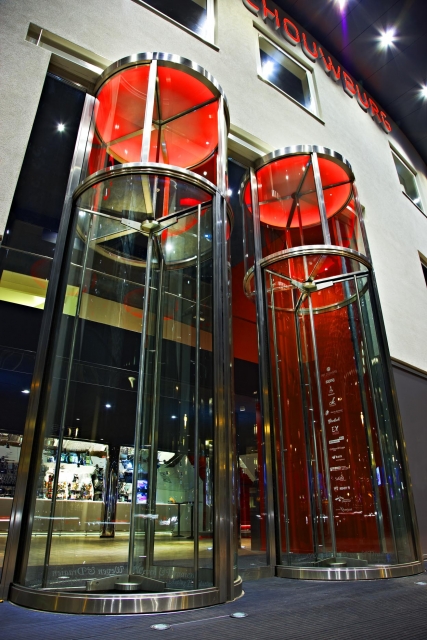 Passers-by see 6-metre-tall doors, yet in reality they are only 4 metres high and manually operated. The top two metres of the revolving door-cylinder hang on the building, while the bottom four metres stand firmly on the ground.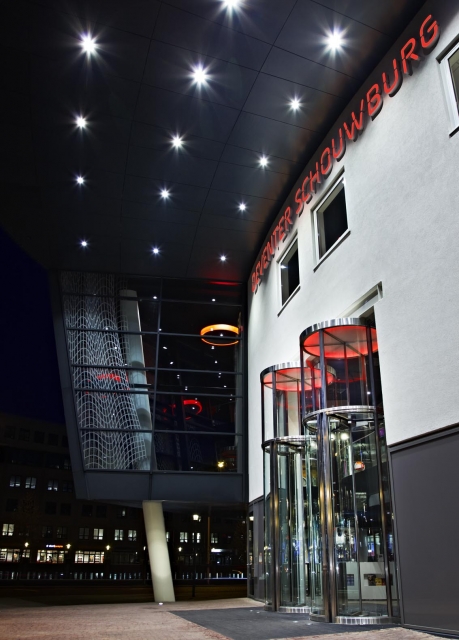 Choosing this structure enabled the wall of the building to also be the night-time door. It can be slid to the side to open during the day.