Offices Piet Hein Buildings, Amsterdam, The Netherlands
| | |
| --- | --- |
| Project | Piet Hein Buildings |
| Client | Piet Hein Buildings, Haarlem |
| Location | Piet Heinkade, Amsterdam, The Netherlands |
| Architect | Hans van Heeswijk architecten |
| Contractor | Blitta BV |
| Entrance | Royal Full Vision Revolving Doors; model RFV 3400 AYN |
| Dimensions | Ø 3400 mm, height 3050 mm |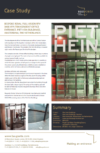 Download case study
Offices Piet Hein Buildings, Amsterdam, The Netherlands
Three new office buildings were developed at the Passengers Terminal in Amsterdam, the so-called 'Piet Hein Buildings'. Very many people work there due to its handy location close to Amsterdam Central Station. The office buildings are a new central point for the area south of the IJ and are meant to give everyone easy access.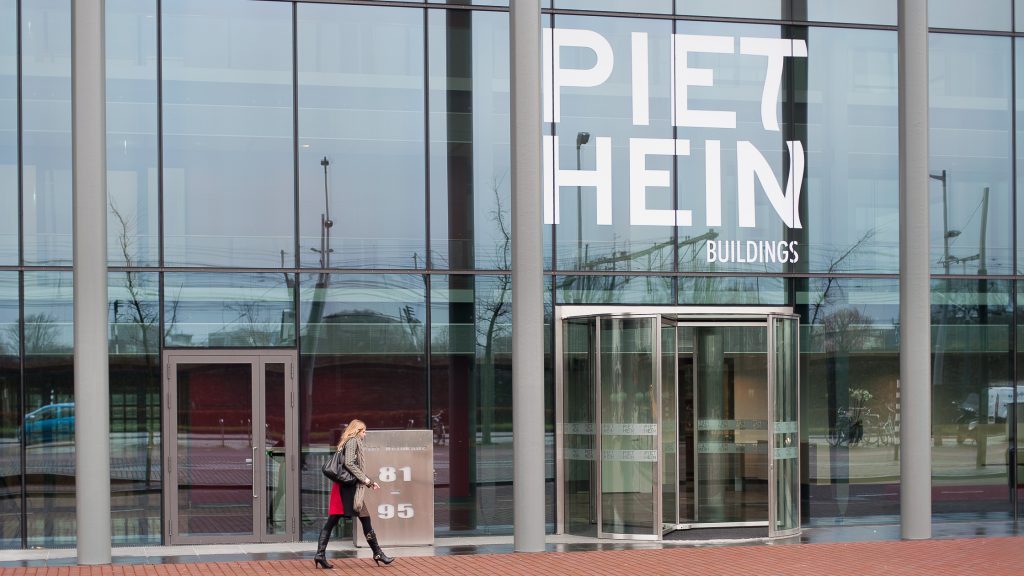 The main entrances are suited for various forms of traffic, from disabled/ wheelchair traffic to mobility scooters.
---
Both inside and out, there are controls with which to make the door turn at only half speed and in this speed, it can adapt to the speed of the people going through.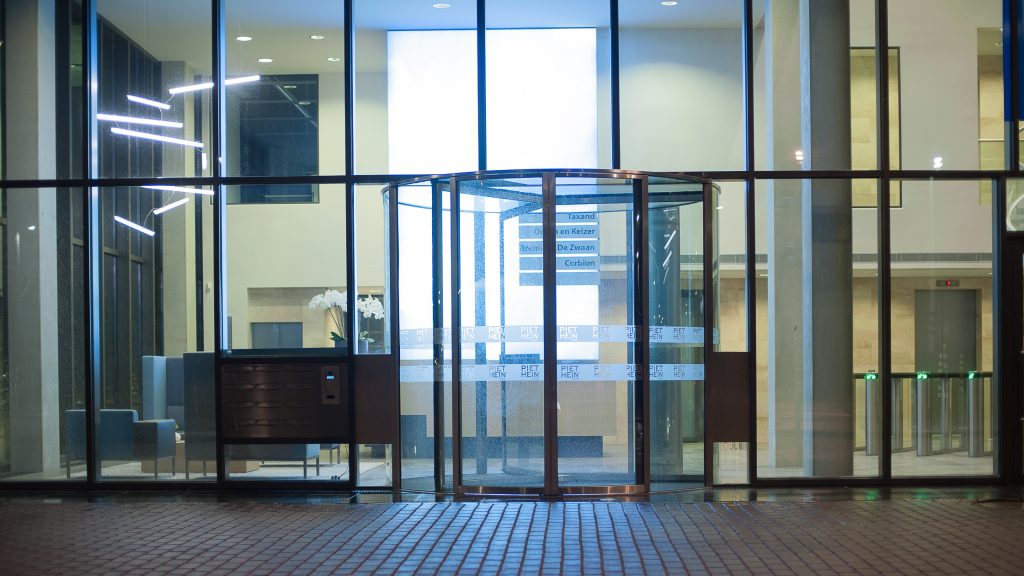 The escape route is also integrated. In case of a fire alarm, the rotating component receives a signal; the door wings are collapsible.
---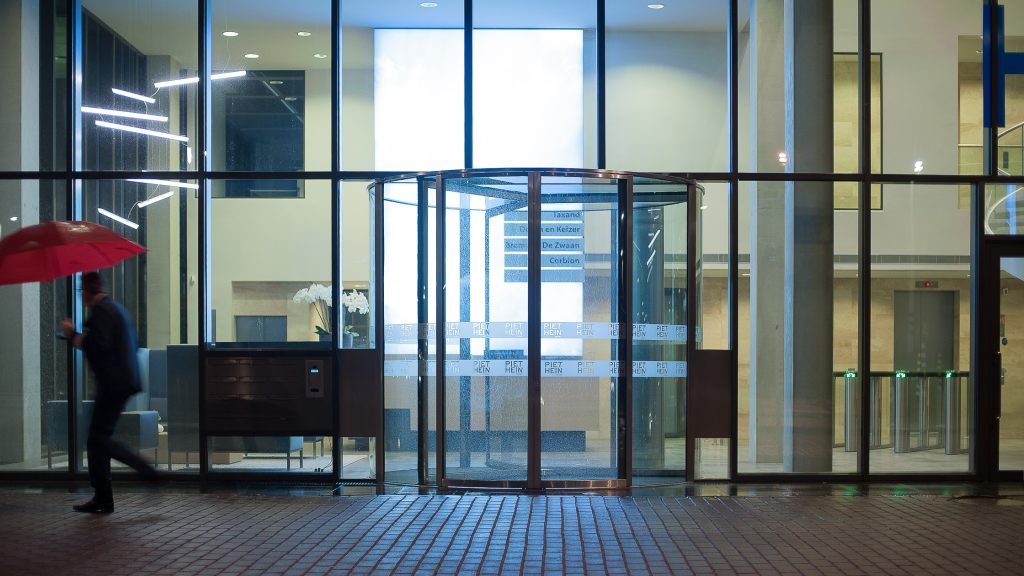 The fire brigade route is fully automatic and goes in the opposite direction of the escape route. This all was developed by Bauporte itself and applied to these all-glass revolving doors. The extremely wide walls and glass tops were made from one piece and meet the class P6B norms.
---